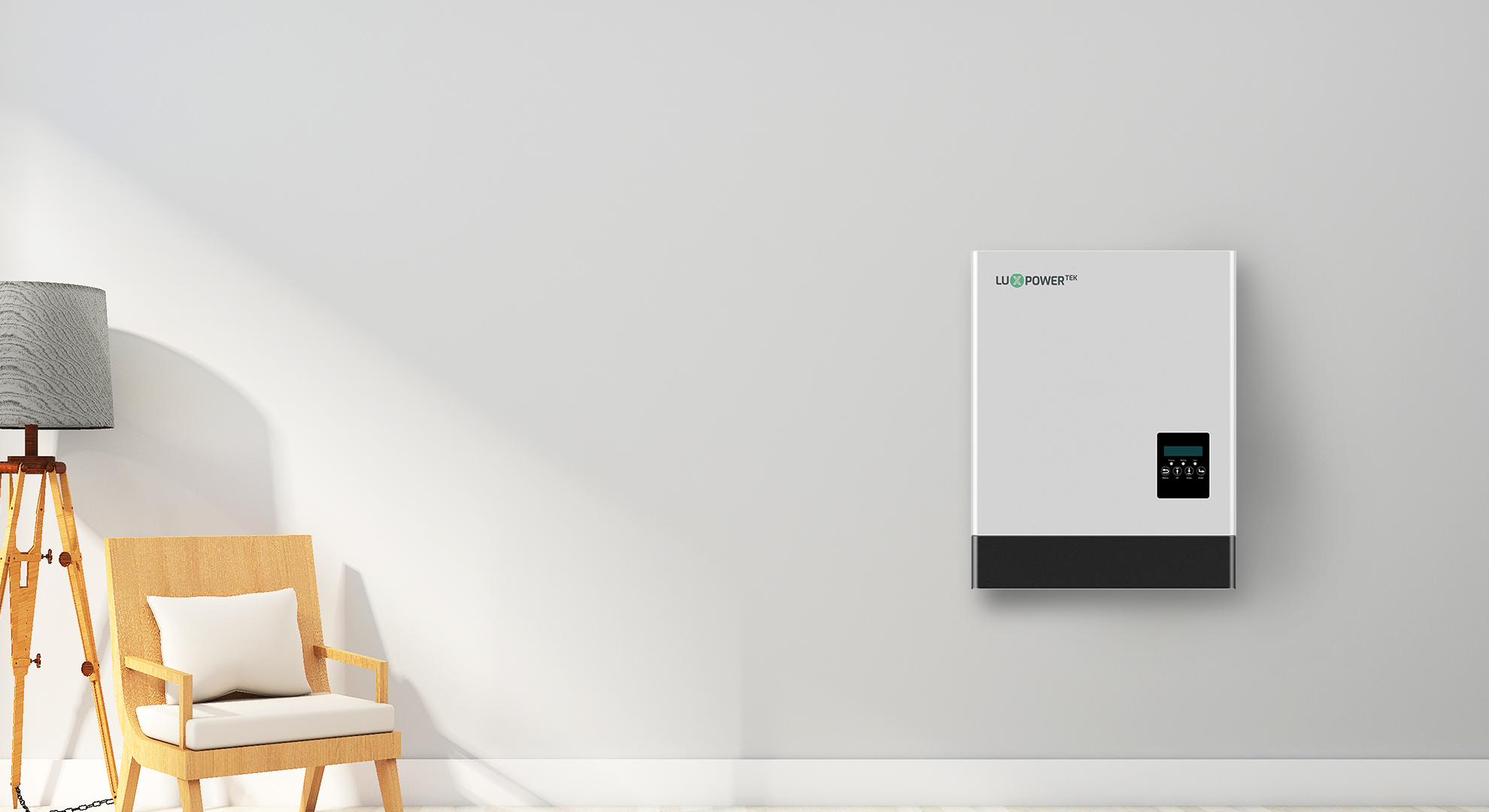 Lux Hybrid inverters are a powerful single unit solution for both solar inverter and battery storage controller combined.
The Lux Hybrid units are available single-phase solutions and are available in three different sizes – 3.6 (16A limited), 5kw – 25A and 6kw – 26A. Components required for installation and monitoring connection are provided with each unit as standard.
The Hybrid units are extremely powerful. The 5.0 Hybrid can have up to 8kw of PV panels attached although it is 25A limited. It can therefore supply up to 4.0kw of power from the solar to the load, and at the same time charge up to 3.6kw of power into the solar.
The excellent monitoring platform allows the customer to fully monitor and programme the system from smart phone, tablet using the App, or from a laptop or PC using the server. It allows for remote technical support and future manufacturer upgrades to be provided.
Want to know more? Click on our video to watch our Hybrid product overview video
Our YouTube channel is full of useful videos regarding all our products including self help videos and Installation videos.
You can find all our videos by clicking here
Parallel units what does this mean?
A parallel unit is a unit which can be used as a single stand alone unit, or as part of a larger system. If more than one unit is being used, then they can be linked together. When linking them together they operate as one unit being the Primary unit with all other units operating as Subordinate units.
Where more than one unit is being installed in parallel the Primary unit is installed exactly like any single unit would be installed – using the CT clamp to measure the operation of the property, then the other units are changed (on the monitoring) to be Subordinate units, simply taking command from the primary unit as to charging or discharging.
Using multiple units in Parallel allows the units to work an be controlled from the Primary Lux unit, providing better communication between the units for more balanced performance.
LXP5000 (G99) Specification
Solar Input
Battery Input/Output
AC Input/Output
PDF Downloads
Solar Input
Max. DC Input Power: – 8000W
Nominal DC Input Voltage: – 360V.d.c
DC Input Voltage Range: – 100 – 550V.d.c
MPPT Voltage Range: – 120 – 500V.d.c
Start-up Voltage: – 140V.d.c
MPPT Number: – 2
Max. DC Input Current: – 12.5A/12.5A
Max. Short-circuit Currant: – 13.7A/13.7A
Max. Input Power Per MTTP: – 4000W/4000W
Max. Feedback Current to Array: – 0/0A
Battery Input/Output
AC Input/Output
PDF Downloads
12 years warranty as standard – Can be extended to 20-year warranty
Allows 1 to 8 Lithium Batteries
Remote Upgrading – Firmware and parameter upgrading remotely
Free monitoring – For Mobile & web portal (PC)
Advanced Weather compensation programming
Octopus Agile Tariff Ready
Octopus Outgoing Tariff Ready
Octopus Go Tariff Ready
Integrated EPS as standard – Maximum 13A Limited
Smart export control on both AC & EPS output
Max Charge & discharge rate of 80amps
Lightweight – only 25Kg
Quite operating noise levels – less then 25bB
IP65 rated
UK technical Support
Grid Share Incentive ready
Seamless automatic switch over – 0.01s
We are proud to announce that all our Lux Power products are affiliated with the "Works With Octopus" program  

NUMBER OF UNITS SOLD IN THE UK
Compatible Lithium Batteries
LUX Power LXP 5000 Parallel Hybrid Controller Key Features
All our Lux Power Controllers come with 12 Years manufacturer's warranty, However at an extra charge you can upgrade your warranty to 20 years giving you a piece of mind when it come to your investment

80Amps Charge & Discharge Rates
The Charge rate determines how much power you can put into your batteries, so how much solar you can harvest and how fast you can charge your batteries. The Discharge rate determines how much load you can cover when there is no more solar and you are covering your load from the batteries.
Luxpower 5.0 Parallel Hybrids have a 80A charge and discharge. As we use Low voltage batteries connected in parallel, the system is always a 50V system. Therefore you max charge/discharge is around 80A x 50v = 4000w of power which is around 4.0kw.
Our Lux Power LXP 5000 Hybrid comes with Free Advanced Monitoring that gives you a full insight to your system showing more information than you can handle. The platform is an overview of the system performance providing daily weekly and monthly information. This platform allows you to simply change settings such as charge rates and make use of the excellent FREE lux programs. The Luxpower monitoring can be viewed via a web portal on laptops and PC's or Mobile App for smartphones and tablets.
Advanced Weather Compensation Programming
The Lux Power range now comes with advanced weather compensation (Weather predictions). This incredible feature allows you the customer to program your night time grid charging of your Lux power controller and batteries base on tomorrow's irradiance (Weather) in your local area. This feature is designed for you to controller and operate your battery system at its optimum level, saving you more money on your investment.
"There is no need to fill your batteries from the grid in the night at a cost if tomorrow's weather is going to be sunny and you can fill your batteries for free!"
The Lux Power LXP 5000 Hybrid Controller has an impressive, enhanced EPS feature will switch over in 0.01s in the event of a power cut, meaning these systems can also be used with Grid Share incentive programmes – Please note the EPS is limited to 13A and is designed for Emergency Power Supply only, it is not designed to power your entire fuse board.
Grid Charge & Octopus Agile/Outgoing/Go Compatible
New Energy providers will now provide extremely cheap off-peak renewable electricity. The Lux Power LXP 5000 Hybrid can be programmed to take advantage of these cheap off-peak tariffs to charge the batteries to use the energy when the tariffs are high. Luxpower constantly respond to new offerings and developments in the industry and develop new add-ons to the monitoring to simplify and improve the experience for our customers.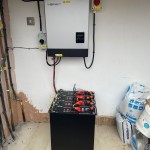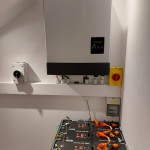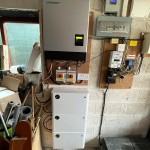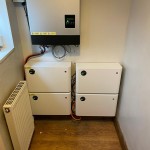 Lux Power Monitoring comes with three dongle options, WI-FI, Hardwired or 4G Sim Based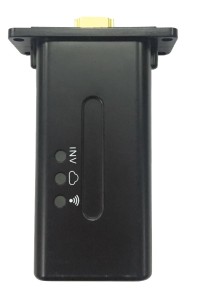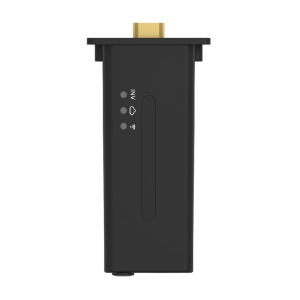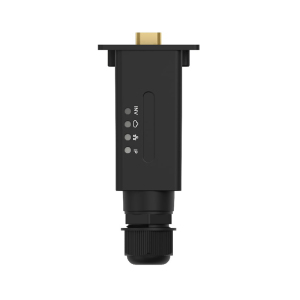 All Lux controllers have a free integrated advanced monitoring and maintenance platform. Each Lux unit is provided with a Lux Dongle which is inserted into the Lux unit and used to pair the Lux to the customer router.
The monitoring has multiple levels to allow not only full monitoring for the customer, as well as remote programming, but also technical updates to be delivered to each unit as technology improves.
Operational settings
Operating parameters
Octopus Platform for Go/Agile/Outgoing settings
Charge settings
Discharge settings
Full background performance data
Performance charts weekly and monthly
Generation Data summaries
Remote technical support
Firmware upgrades
Monitoring is current information which is updated every few minutes to your phone, tablet, laptop, or PC. In addition, all data is recorded on the platform to allow daily weekly and monthly data analysis of the performance of your system.
App & Pc (Web Portal) Monitoring
The Lux monitoring is accessible via a Downloadable App to your phone or web Portal. The App is very good and giving you an overview while of what your system is doing while on the move but for more information and data analysis the web portal is where it comes into its own. You can view a live demo of the Lux Power Web Portal by clicking here: Lux Power Web Portal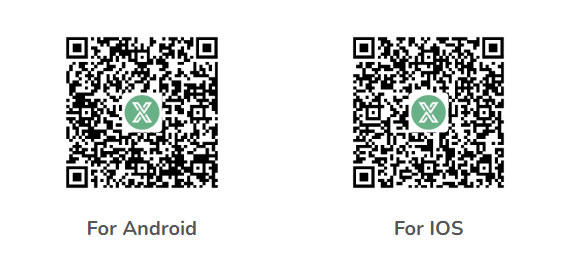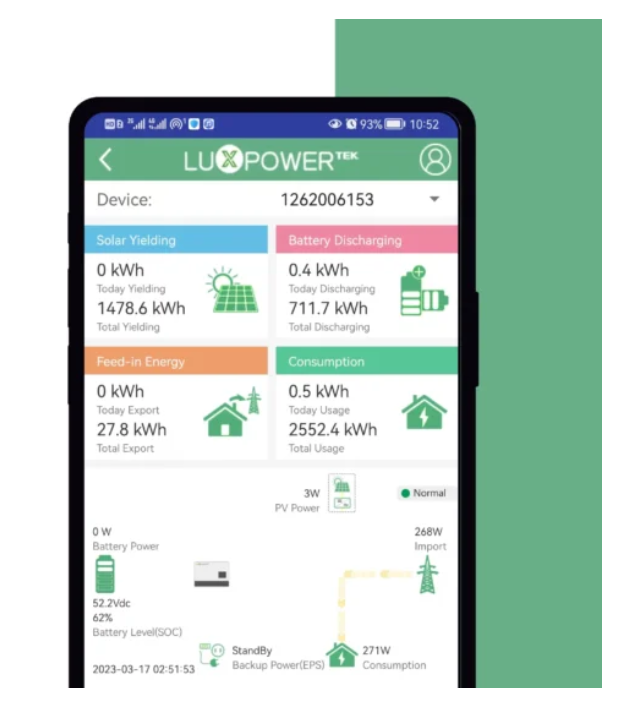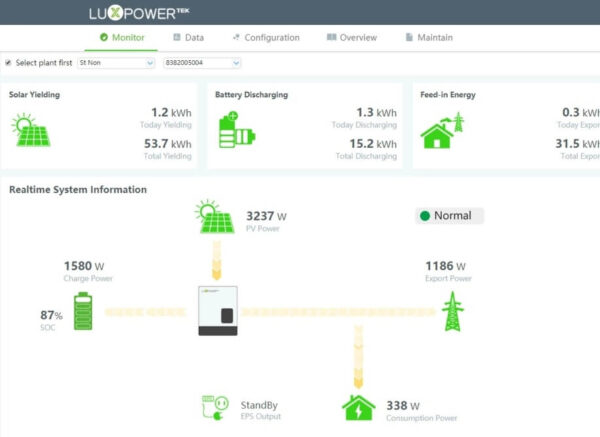 Monitoring Installation Support
Infinity Innovations Ltd have many online videos and user guides for monitoring support. You can find all our videos and support here: Monitoring Support Information.
The App is Free with each Lux Controller.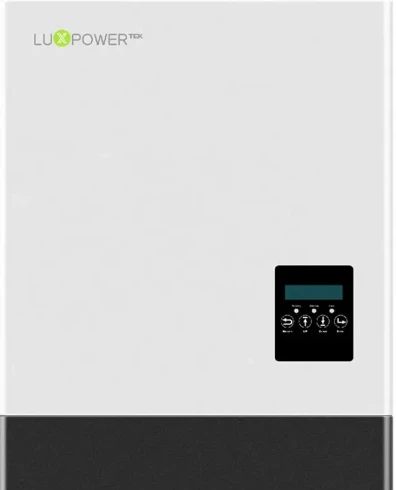 LXP5000 Hybrid
LXP5000 Hybrid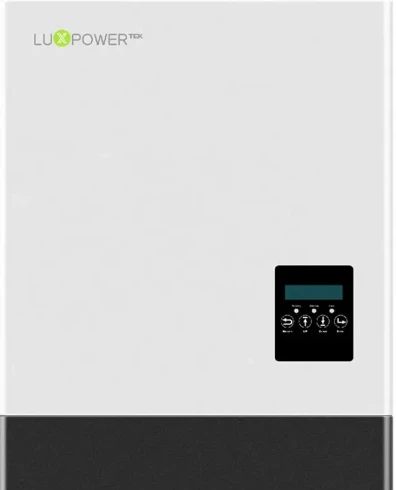 LXP6000 Hybrid
LXP5000 Hybrid LXP6000 Hybrid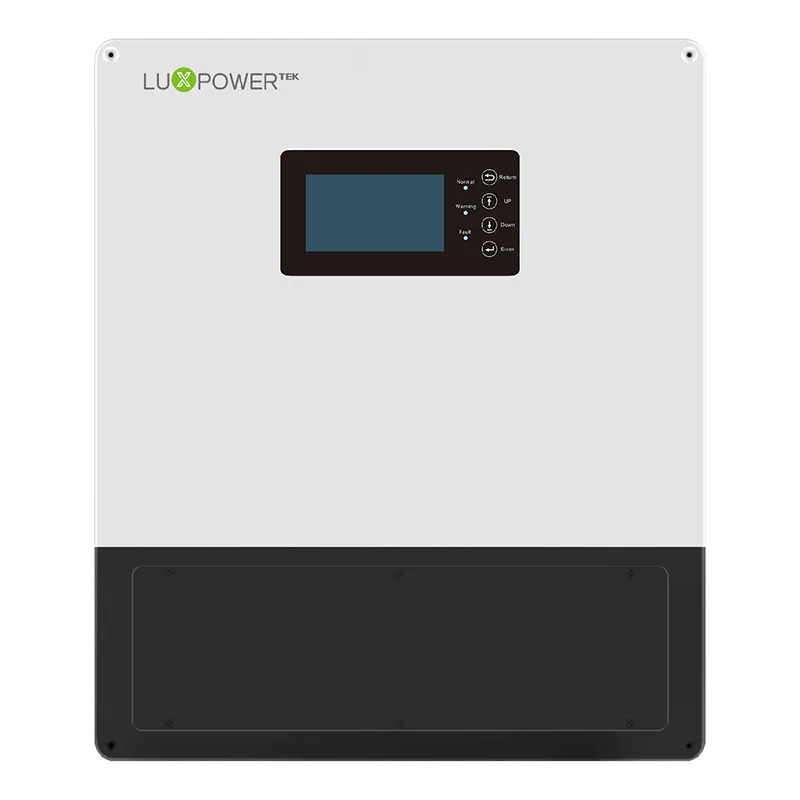 LXP12000 Hybrid
LXP5000 Hybrid LXP6000 Hybrid LXP12000 Hybrid