Outputs of up to 90kW
Flow temperatures of up to 60c
Cascade up to 16 units
BMS ready control unit
Simple installation
Highly efficient A+++ erp rated
Built in weather compensation
Cost effective solution
The Class leading Harnitek power XR is the ideal high output air source heat pump, for replacing fossil fuel boilers.
The Power XR range has been designed to make the transition from large output fossil systems to a renewable alternative both economical and straightforward.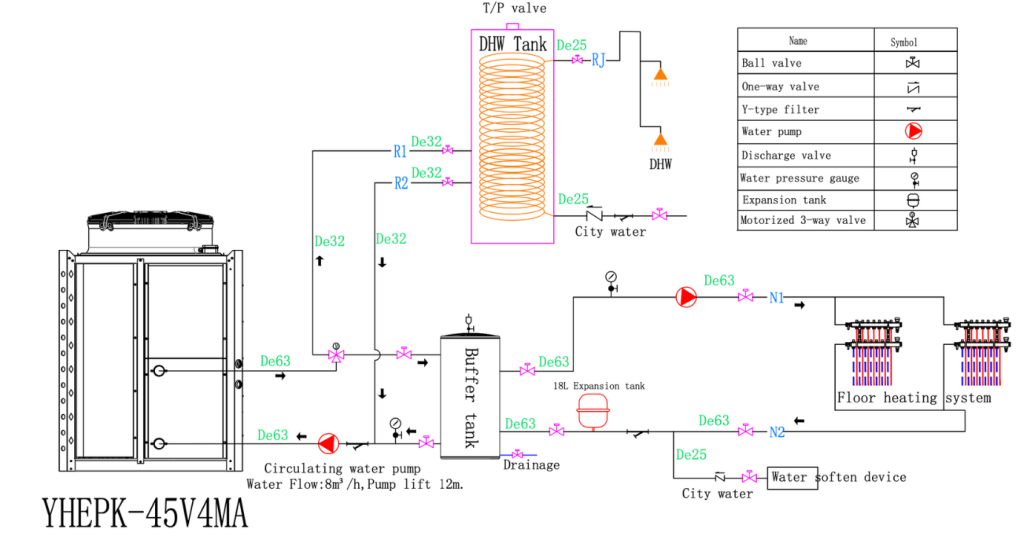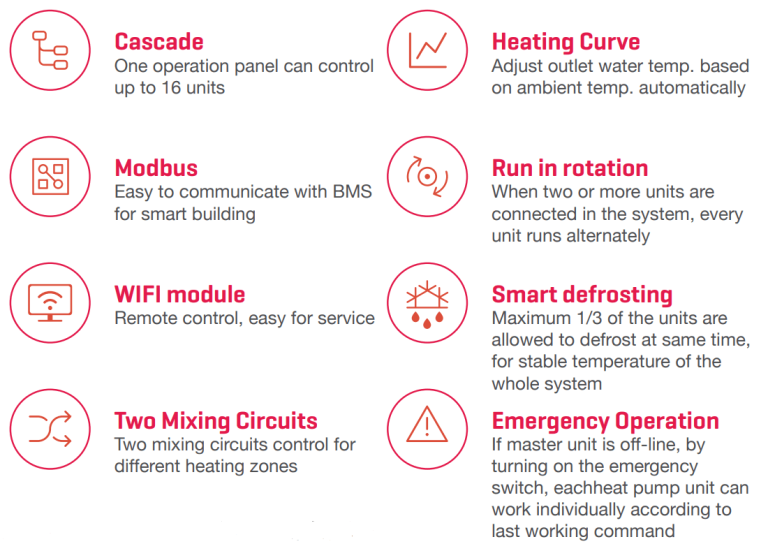 HARNITEK POWER COMMERCIAL PACKAGES
The in built control system allows for easy integration with other thermal technologies and existing BMS.
It is becoming increasingly important to have a detailed understanding of our energy usage, especially in a commercial environment.
The inbuilt "performance Hub gateway", gives a real time view of system operation and performance, from anywhere in the world.
This Data is logged on our online monitoring platform, keeping an accurate record of performance and energy consumption throughout the year. This information is a powerful tool for optimizing and maintaining your heating system.
As with all Harnitek heat pumps the COMMERCIAL range has simplicity of installation & maintenance as a core design principle. We believe these systems are less time consuming to install & maintain than commercial fossil fuel systems.
Our UK based technical support
team are on hand to assist with the set up and maintenance of your equipment.
Outputs of up to 90kW
Flow temperatures of up to 60c
Cascade up to 16 units
BMS ready control unit
Simple installation
Highly efficient A+++ erp rated
Built in weather compensation
Cost effective solution
Both the Harnitek Mono and the Combi units have remote Wi-fi or hardwired monitoring available for the control, programming and maintenance of the heat pump.
The monitoring platform is MYHEATPUMP and is exceptionally detailed. This powerful support to every Harnitek installation allows onsite support to be carried out remotely. The monitoring allows upgrades, weather compensations features, system resetting and even performance optimisation to be remotely carried out.
Installing Harintek heat pumps is extremely simple due to the Mono and Combi units allowing fast, consistent installations. The free monitoring provides customers and installers with the security and safety. It is essential to successfully introducing large scale deployment of heat pumps to have online support and monitoring for installers and end customers. With Harnitek products this is free.